Gary Thibeault, Financial Advisor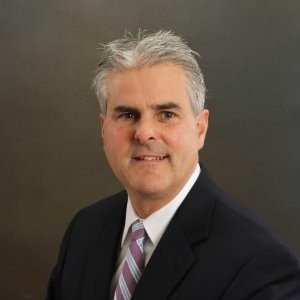 Gary Thibeault
Investment Advisor Representative
(T) 774.843.4930 | (C) 508-450-3383 | (E) gthibeault@baystatefinancial.com
I'm an established financial professional with more than 20 years of financial advisory experience. I have an unwavering commitment to my clients and to their sustainable success. At Baystate, I continue to provide a full spectrum of financial advisory services, including retirement planning, estate conservation, protection planning, and business succession, to an established clientele of professionals, entrepreneurs and multi-generational families.
As a client-centric advisor, I always strive to exceed client needs with exceptional focus, in-depth advice and a commitment to holistic solutions that give my clients and their families a lasting voice. I've spent my entire professional career in the financial services business and, as a result, have a true understanding of where the industry has been and what the future holds as the industry continues to evolve. I regularly pursue continuing education and new solution training to stay on the cutting edge of the industry.

Personal center of influence boasts network of accomplished leaders and innovators across diverse corporate cultures.

As part of the client relationship, I work in tandem with client advisors, including attorneys and accountants, to provide a comprehensive financial strategy utilizing a team approach.
Debbie Forget
Assistant to Gary Thibeault
(T): 774.843.4912 | (F): 774.843.4980 | (E) DForget@baystatefinancial.com
---
Protecting Your Family, Future, and Income
I look forward to working with you in achieving your personal and business objectives. When working with me you can rely on the following commitments:
Integrity - At all times your objectives and needs will be paramount in developing a unique plan, which is customized for you, your family and your business.
Professionalism – It is my commitment to stay current with products, risks, and market trends that are applicable to your financial planning needs.
Communication – I believe listening is critical and asking thoughtful questions is a key component in achievement of successful results for you. My primary goal is to empower you to make better decisions on your terms.
Teamwork – Backed by a team of professionals who are among the most respected in the industry, we focus these talents and specialties on behalf of you, the client.